Welcome
Fleury Cattle Company is located on the banks of the South Saskatchewan River, 20 km north of Aberdeen, Saskatchewan, just 35 minutes North East of the City of Saskatoon, Saskatchewan, Canada. Our cow herd consists of 250 Purebred Black Angus Cows, representing Canadian outcross genetics.
At Fleury Cattle Company we believe a breeding program is only as strong as the cow herd behind it. Fleury Cattle Company's cow herd originated from a select group of females purchased from Bill and Don Dillabaugh of Double AA Angus. The nucleus of our cow herd remains to be the "Annie K"cow. This prominent cow family has become well respected within the Angus breed worldwide and excels in maternal traits, length, and performance.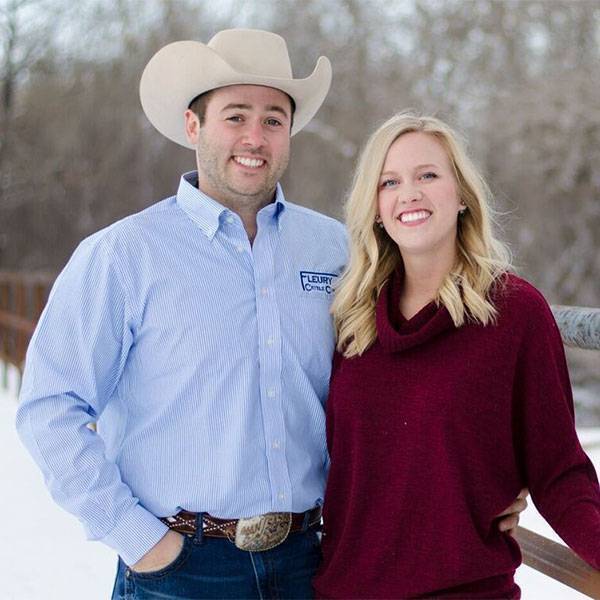 Matt & Cassie
Straight Canadian genetics continue to be our focus, allowing our customers to source predictable and consistent out-cross genetics that are rare to North America and the world. These superior genetics promote added length, natural muscle, and more frame score than breed average. We believe our genetics are designed to satisfy the needs of the feedlot operators, packers, and retailers. Today fat steers and heifers need enough frame score, natural muscle, fleshing ability, and yield to satisfy the beef industry. We believe our bulls will provide our customers, with the out-cross genetics to raise cattle that finish off at an ideal live and carcass weight. At the end of the day performance drives profits for everyone involved in the entire beef industry food chain.
Fleury Cattle Company is a family run operation based on true family values, trust, and reputation.
Thanks for taking the time to view our website.
Fleury Cattle Company
Matt Fleury
LatestNews...

FLEURY CATTLE CO. BULL SALE
Thursday April 13, 2023 | 3:00pm.
At the Ranch Aberdeen, Saskatchewan

click here for more info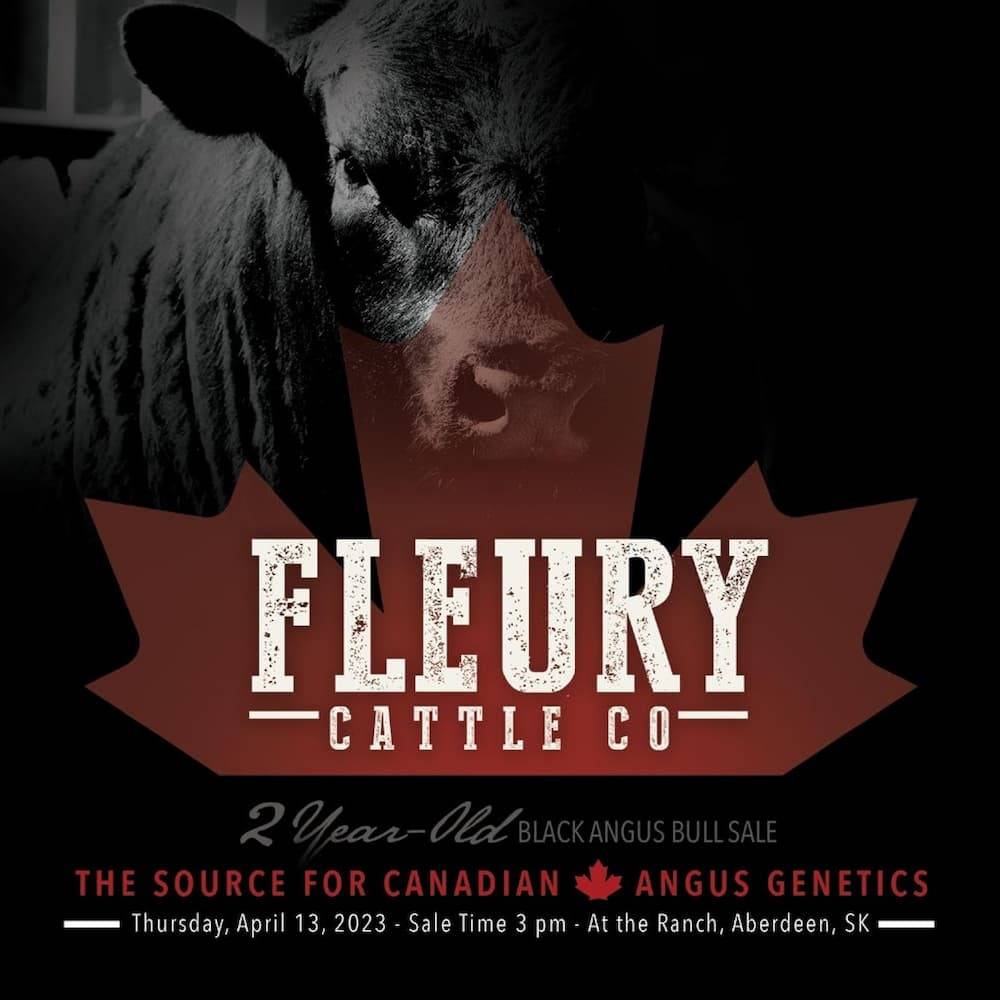 CLICK HERE FOR PDF CATALOG
CLICK HERE FOR FLIP CATALOG
What our customers are saying...
"Fleury Bulls are one of our most stable assets in our fluctuating market these days.  We currently run 5500 mother cows, all Black Angus, in many different areas from swamp land to rugged steep mountain range.  The added rib length, red meat, and over-all performance are unmatched in our area.  They have done more for our operation by adding these components faster than just a strict culling practice on the mother cows.  Adding Fleury blood along with our culling has resulted in more profitability through more pounds and thicker calves with the same intake of feed to the mothers.  The Bulls we have purchased have always been stout and thick with lots of hair and eye appeal."
Thanks
Foster Land & Cattle
Ririe, Idaho, USA